You have Meditation powers to heal yourself & others by Spiritual Heals as Life enhancing Science
Your right to heal Mental disorders, Physical Ailments, Depression, Anxiety, Failures, Negative/ Suicidal thoughts by Meditation now using Spiritual Heals training.
In Spiritual Meditation, God is your Guru, we are just a medium to guide you know Him. We are a group of Yoga Experts in India, having life long experiences.
In deep Meditation You can heal yourself & also others. We provide Counselling to know who you really are.
Question: Who am I?
In fact, you are a "human being". Now you already know you are a "human body". But why they add "being"? It means the spiritual force controlling your body called spirit or soul, just like a driver driving a car.
Your body is child of your parents and your Soul is child of Supreme Soul God and have all his qualities & powers, which can be awakened by meditation.
We train you how to recognize your soul and connect to Supreme Soul God in Meditation and get Gods qualities & Powers, as your birth right.
We all Human Beings are made of mind, body, soul and spirit.
Guided Meditation:
Those doing Meditation for decades always complain they are still not perfect and want to learn the correct path.
Our proven step by step Guided Meditation training helps you know your soul & connect to the Supreme Soul Lord Shiva to get Spiritual Heals directly from Him.
Who can learn spiritual healing?:
Everyone, including the sick, in deep depression/ tension/ anxiety etc, can learn it at home anywhere in the world.
It is your birthright to heal yourselves, others & your loved ones by our concise counseling, guided meditation and spiritual healing methods. You get powers of the Supreme Soul God in seven spiritual healing rays to solve your problems.
Who is God?:
God is The Universal Light up above in the seventh sky, the Supreme Soul Lord Shiva, called by different names as Allah, Param Aatma, Parmatama, Bhagwan, God, Ek Onkar in different faiths and religions.
All of us believe in Him only and all are welcome to learn spiritual healing.
Where is God?:
Supreme Soul Lord Shiva resides in his Heavenly abode in the seventh sky on the top as above.
Spiritual Healing Course:
Our three steps course is very easy to learn and practice at home. Those who have faith in God learn it faster and achieve their goals with best results.
Failures in life, suicidal thoughts, fear of diseases/ death are won over by our spiritual healing course. This life saver Yogic healing brings an end to lifelong sufferings naturally.
How can we help others benefit from spiritual heals?:
Just learn & send Gods' healing vibrations to yourself & others the easy way.
We teach the people meditation with side benefits to heal themselves and others. In our healing methods, you learn spiritual healing prayers, as auto suggestions, thus attaining spiritual awakening very easily.
Are both Psychological Disorders and Physical Diseases healed?:
Yes, daily practice of meditation is the key to heal any named or unnamed ailment of body and mind both.
You get powers of the Supreme Soul to heal your Psychological Disorders as well as Physical ailments. Our guidance is alternative to personally visiting expensive spiritual healers, attending classes/ seminars/ workshops and is more advanced than spiritual healing courses like Reiki.
No more Depression, Suicides, Failures please, help is available just a call away:
God has sent you on a mission to suceed only, but temporary obstacles, depression, failures are part of life. We are here to help you out of any mess in life. Why we, because God does not have a body, but He can always motivate & train somebody to do His this job.
Let me assure you that inspiration to make this site has come directly from God to me in India on a New Year day very early morning, in meditation, to help you all, who think they are in a mess and hopeless. Hope is only permanent thing in this world.
Be assurred God is on your side to help you out, but how will He be able to help you if end your life? Please stop any Suicidal thoughts, get over depression and win over failures as help is just a call away to us. Your first call to us is always FREE.
Better alternative to Reiki/ Faith/ Spiritual Healers:
Yes, our do it yourself course gives you more powers than costly Spiritual/ Faith Healers or Reiki Masters. You are the best judge and feel the positive results after 21 days regular practice at home.
More faith in God, yourself, efforts and regular practice results in achieving your goals faster with best results.
Save your time, resources and efforts by learning it at home anywhere in the world & connecting to Supreme Soul God, Father of our souls by practicing early mornings, when others are asleep. After learning our Spiritual Heals, you need not visit any Reiki Masters, Faith or Spiritual healers again & again.
We provide you with alternatives to spiritual healers by our easy three steps course at your home worldwide.
Role of Karma Cleansing in healing:
Karma cleansing burns & finishes the bad deeds of your past lives, paves the path to solutions for complete success in Mental Disorders, which is the root cause of any physical ailment, in more than 90% of cases.
As side benefits you solve all your mental problems
by achieving stress management, self management, anger management and ego management.
Negative & Suicidal thoughts, fear of death, Hidden Fears etc. are completely won over by our spiritual healing course. This life saver Yogic healing brings an end to peoples lifelong sufferings.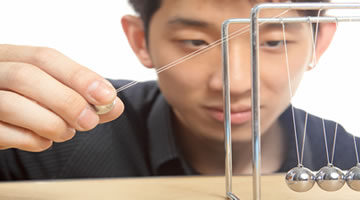 What is distant healing?:
You can always send Gods' healing vibrations directed to any one, anywhere in the world, even across the globe, by meditation from your place.
You can heal yourself & your loved ones, in person or by distance healing worldwide, while sitting far away, right from your homely comforts.
A soul in meditation receiving Gods vibrations and giving distance healing vibrations to another soul anywhere in the world.
A Soul in meditation, receiving Spiritual Heals from Supreme Soul God Lord Siva to heal him. You can also heal your loved ones, by learning from us.
How to proceed?:
Your first call to us is FREE, just give yourself a chance. Why suffer? Why wait? Help is available just a Call/ Email away. Email/ Call now, as per our Contact us page.
Watch the video below to know who you really are?:
Copyright 2015: Spiritual Heals Research, India.
Disclaimer: Site is just for info, sans recourse. Results depends on your faith in God, efforts, Karma Cleansing & regularity. There's no guarantee of specific results and the results can vary. In emergency, take local professional medical help. Spiritual Heals is just a supplementary therapy, as such Patients should continue to take the medical treatment at their end, to get the benefits of Holistic treatment to get early healing.